Thornbright Mansion: Chapter 3
Regular price
Sale price
$23.00 USD
Unit price
per
Sale
Sold out
Explore the final room of Thornbright Mansion.

"You make your way through a hidden door behind the laboratory's bookshelf. As you enter, the bookshelf shifts behind you, trapping you in a dimly lit ballroom. A number of objects within the room spring to life and start making odd sounds - a grating ticking noise, peculiar voices, and an eerie children's song. Suddenly, you hear the distinct sound of a door slamming shut coming from the cellar below. Could that door be your way out? And who else is in this house?"
Difficulty Level: Beginner - Intermediate
*Please note that all of our games require a device that can connect to the internet (smartphone, tablet, or computer) in order to input answers in the Envelescape WebApp 

What is a 'Chapter'?

The Thornbright Mansion Series is split up into three distinct Chapters. Each Chapter contains a new pop-up location within the titular mansion for you to explore, as well as expanding on the mystery introduced in Chapter 1.

Each Chapter is a complete experience in itself, but you'll need to play all three Chapters in order to get the full story behind the Thornbright family.
How do I play?

Each pop-up game contains several puzzles that require a word, phrase or number to solve. You'll have to explore the miniature 3D environment to find clues as to what the answers might be!

As you solve puzzles, you will uncover even more clues and story details.
Play Time

We estimate 60-90 minutes of puzzles to solve.
Shipping

Our games are shipped individually by letter mail from Toronto, ON in a 9.5" x 6.5" envelope. Shipping costs and times are calculated at checkout.

If you purchase the Complete Collection of Thornbright Mansion then all three Chapter will be shipped together in a custom game box.
What's Included?

Chapter 3 includes:
- 1x pop-up room
- 6x clue envelopes
- 1x journal entry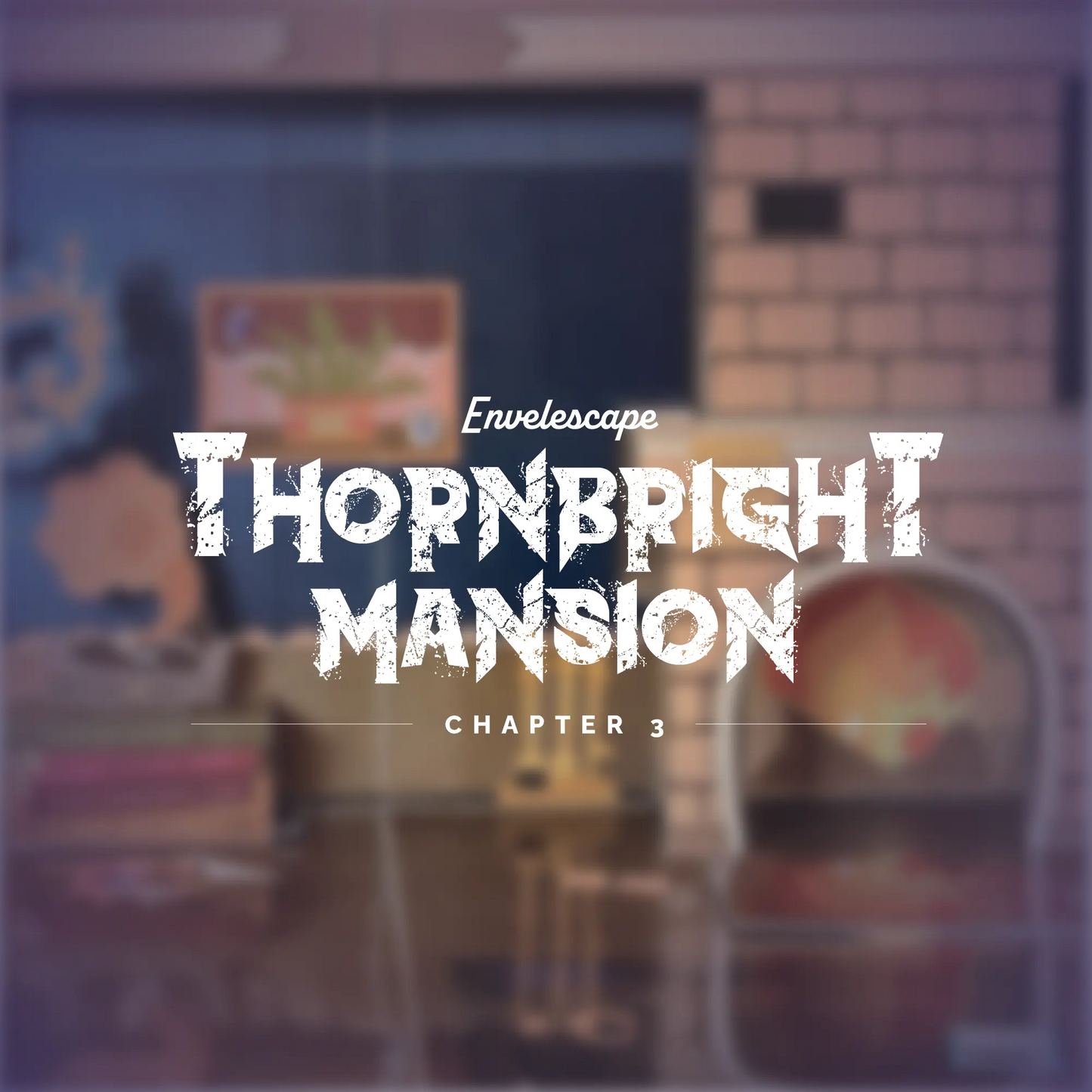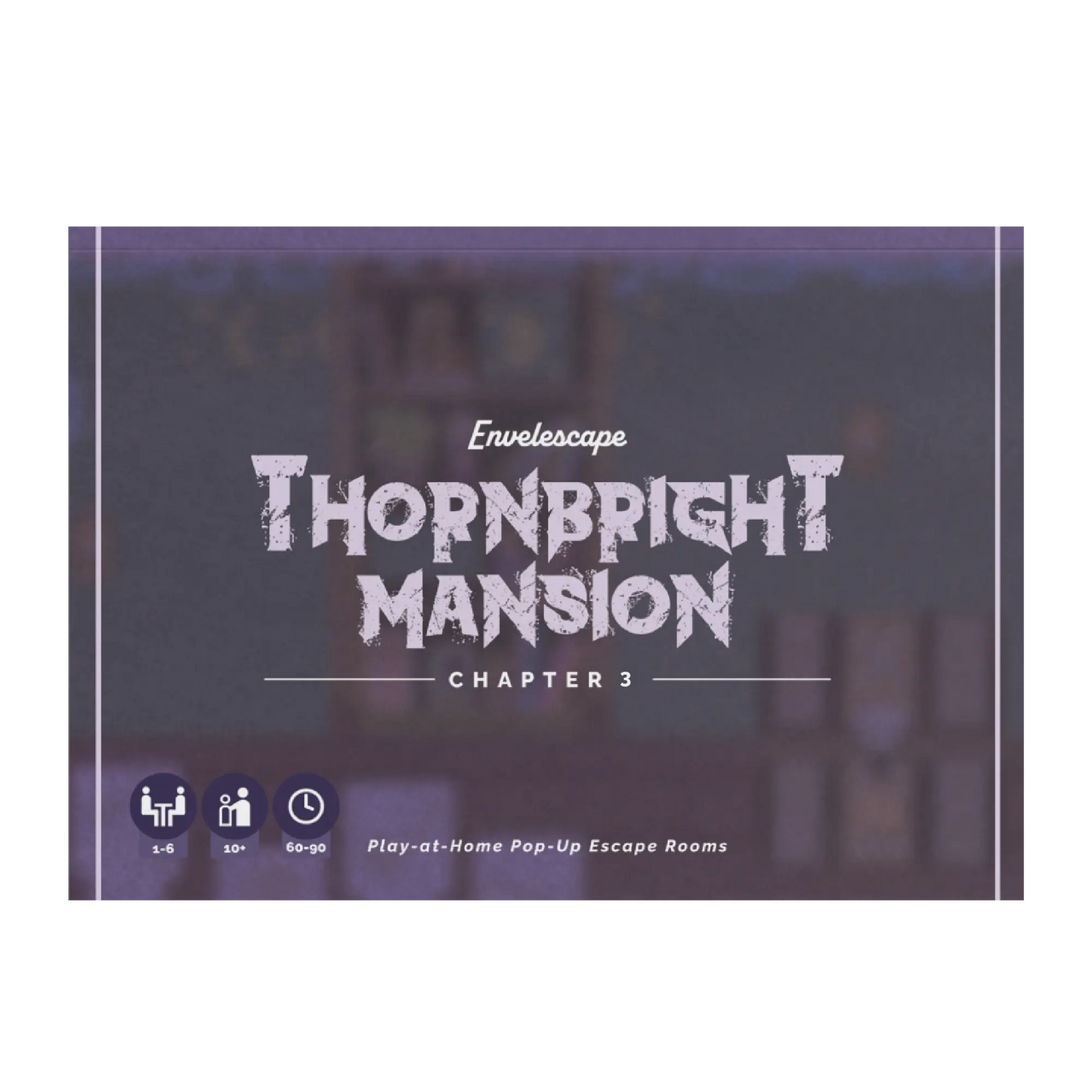 Quality, fun product
Well made. Easy setup. Fun puzzles!
What an amazing time!!
Every month I get together with my friends and we try to find new games to play for a games night. This one was by far one of the best experiences we've had. We tried all 3 chapters, and boy, they did not disappoint!! It was such a cool experience doing an escape room in our own home. I can't wait for more to come!
Thornbright Mansion!!!
My friends and I had such a good time doing all 3 chapters of Thornbright Mansion! Each chapter had new and exciting things to explore while continuing the story throughout. I will definitely be getting the next one as soon as it comes out!!
Flipping Out
Best chapter yet honestly— we thought we knew what to expect but some of the puzzles still really had us stumped until it all clicked in and we flipped out when it all came together