Thornbright Mansion: Chapter 1
Regular price
Sale price
$23.00 USD
Unit price
per
Sale
Sold out
Welcome to Thornbright Mansion.
"You and your party of property investors are eager to view the illustrious Thornbright Mansion that has just gone up for sale, but not everything is as it seems. Strange damages, missing documents, and cryptic notes hint that there is something strange going on in this home."
Step into the eerie world of Thornbright Mansion, where nothing is as it seems. Home to the enigmatic and mysterious Thornbright family, this mansion is full of secrets waiting to be uncovered. In this escape room experience, you and your team will solve puzzles, crack codes, and work together to uncover the truth behind the mansion's dark history.
As you explore the different rooms of the mansion, you'll come across a variety of challenges. From decoding secret messages to finding hidden objects, the puzzles are designed to keep you on your toes. You'll need to use your wits and problem-solving skills to unravel the secrets of Thornbright Mansion.
Thornbright Mansion: Chapter 1 is the perfect adventure for lovers of mystery, board games, and escape rooms.
Difficulty Level: Beginner
*Please note that all of our games require a device that can connect to the internet (smartphone, tablet, or computer) in order to input answers in the Envelescape WebApp 
What is a 'Chapter'?

The Thornbright Mansion Series is split up into three distinct Chapters. Each Chapter contains a new pop-up location within the titular mansion for you to explore, as well as expanding on the mystery introduced in Chapter 1.

Each Chapter is a complete experience in itself, but you'll need to play all three Chapters in order to get the full story behind the Thornbright family.
How do I play?

Each pop-up game contains several puzzles that require a word, phrase or number to solve. You'll have to explore the miniature 3D environment to find clues as to what the answers might be!

As you solve puzzles, you will uncover even more clues and story details.
Play Time

We estimate 60-90 minutes of puzzles to solve.
Shipping

Our games are shipped individually by letter mail from Toronto, ON in a 9.5" x 6.5" envelope. Shipping costs and times are calculated at checkout.

If you purchase the Complete Collection of Thornbright Mansion then all three Chapter will be shipped together in a custom game box.
What's Included?

Chapter 1 includes:
- 1x pop-up room
- 5x clue envelopes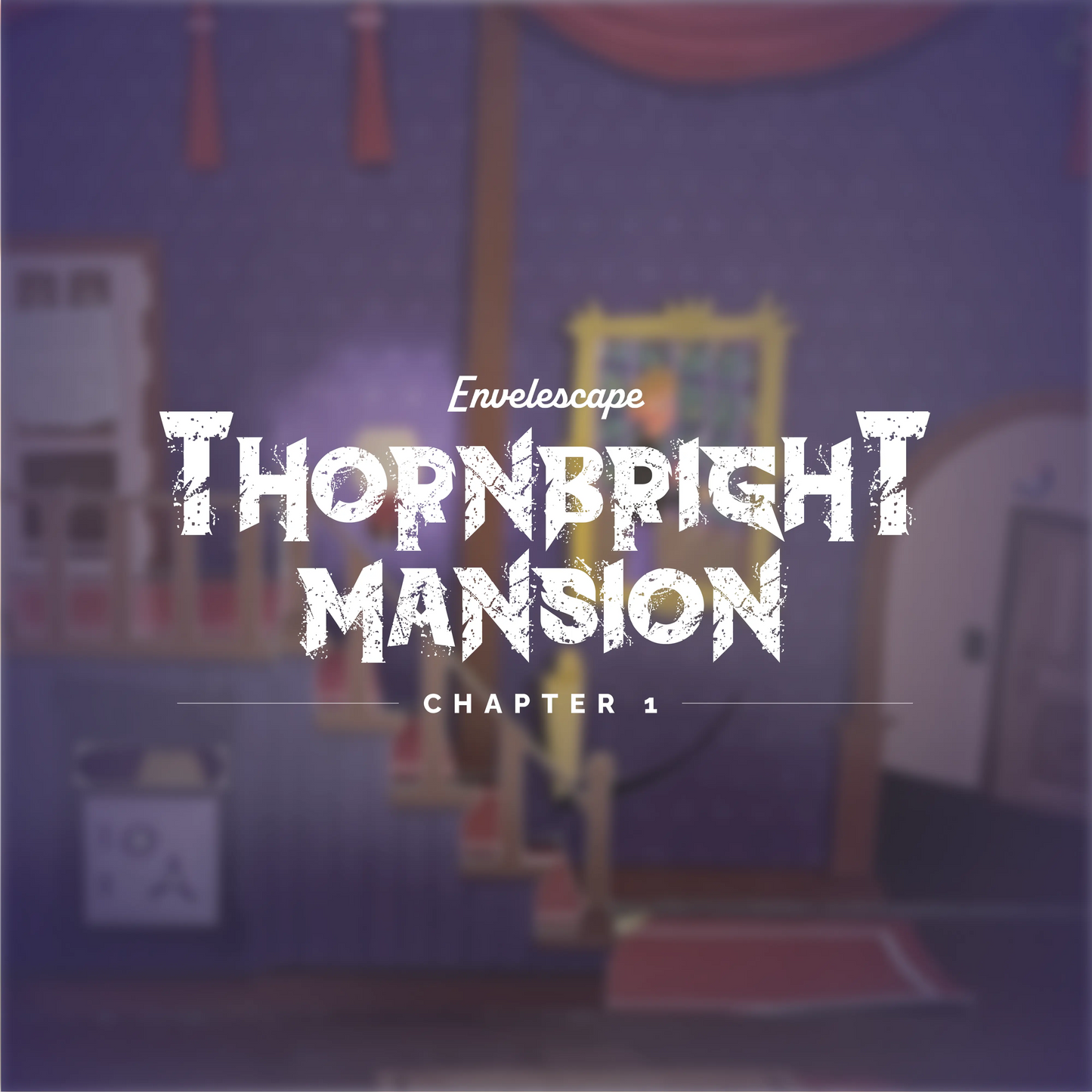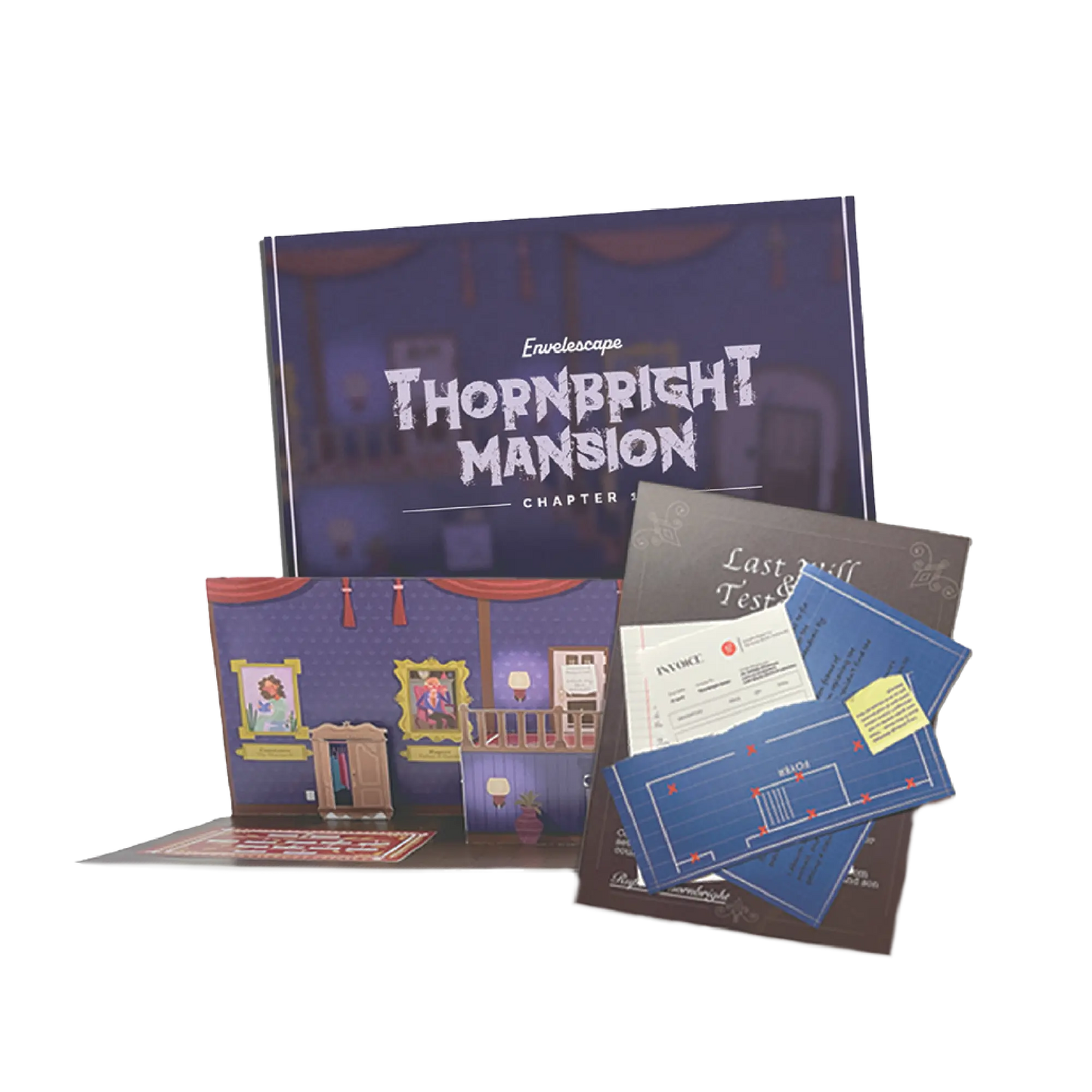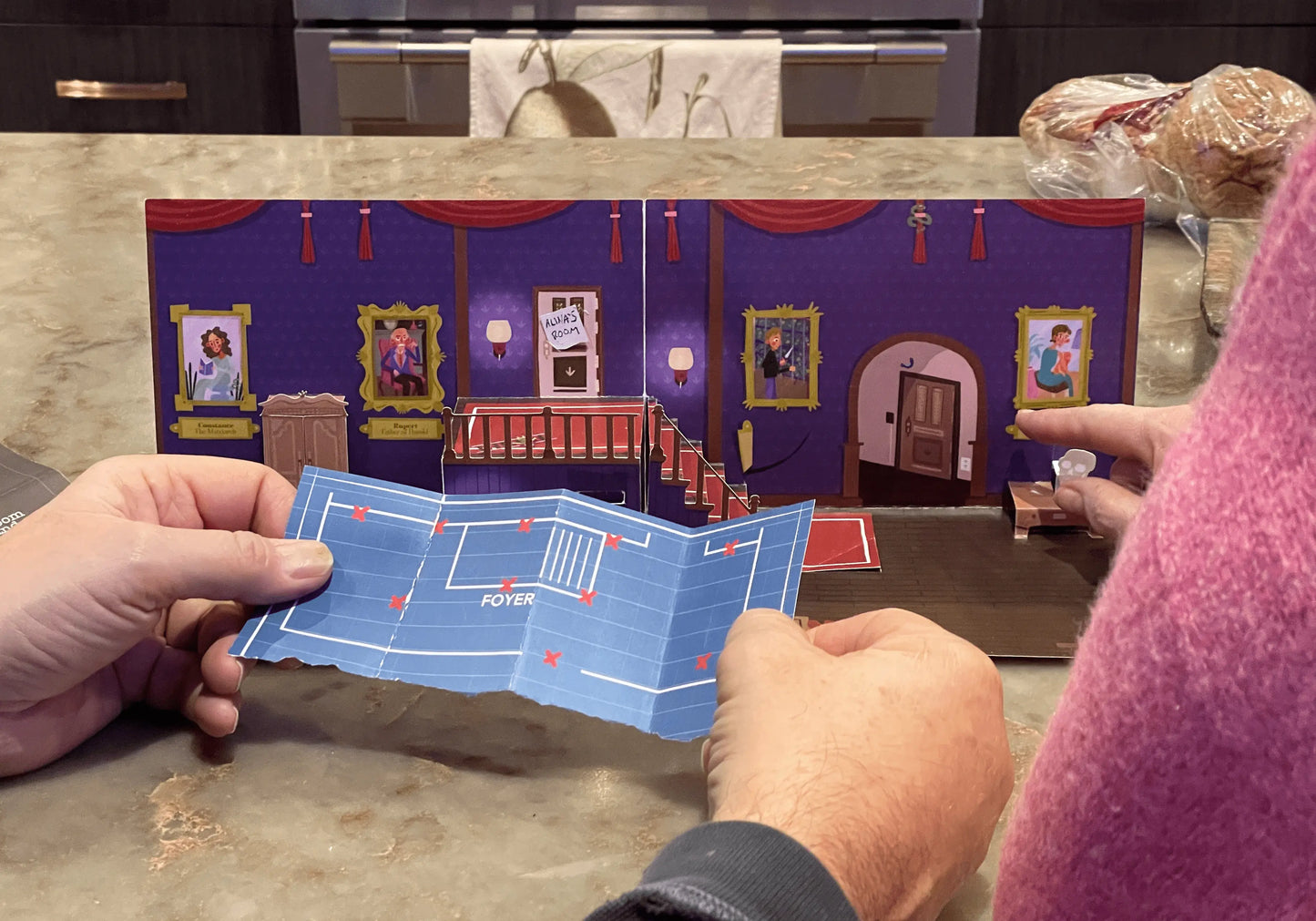 Fun and replayable
We had a great time with this chapter - the puzzles were challenging but not frustrating and the hints were a great option if you got stuck. We were also able to pack it all back up and share with another family - we've tried others that require you to destroy elements as you go. We've ordered chapters 2 & 3 and can't wait to try those out too!
Love it
Love how you get to move things and search for clues, some are a little trickier than others. I'm definitely looking forward to the next chapters
Thornbright Mansion Chapter 1
I am absolutely in love with this game!! I have loved pop ups and games since I was a kid so this combination was a dream come true. The art is absolutely beautiful. I buy a chapter every time one comes out and I'm never letting these go!
Good concept but not enough game
The game was made of good quality materials but it only took about 15 minutes to play because it was just a few things to figure out and the puzzles were easy. It is very overpriced for the amount of game play it has.
Fun game
Played with two friends and enjoyed it a lot. Bought the second episode recently and I'm excited to play it. Super compact and I love the repeatability