Thornbright Mansion: Chapter 2
Regular price
Sale price
$23.00 USD
Unit price
per
Sale
Sold out
Continue your adventure in Thornbright Mansion.
"Leaving behind the mansion's foyer, you emerge in what looks to be a makeshift laboratory. It's extremely cluttered, and there are potions and ingredients scattered across several tables. It's clear that someone was in the middle of some rather elaborate experiments. Could it have been a member of the Thornbright family? And what sort of experiments were they concocting? Perhaps completing the experiments yourselves will give you the answers you seek."

Difficulty Level: Beginner-Intermediate

*Please note that all of our games require a device that can connect to the internet (smartphone, tablet, or computer) in order to input answers in the Envelescape WebApp 

What is a 'Chapter'?

The Thornbright Mansion Series is split up into three distinct Chapters. Each Chapter contains a new pop-up location within the titular mansion for you to explore, as well as expanding on the mystery introduced in Chapter 1.

Each Chapter is a complete experience in itself, but you'll need to play all three Chapters in order to get the full story behind the Thornbright family.
How do I play?

Each pop-up game contains several puzzles that require a word, phrase or number to solve. You'll have to explore the miniature 3D environment to find clues as to what the answers might be!

As you solve puzzles, you will uncover even more clues and story details.
Play Time

We estimate 60-90 minutes of puzzles to solve.
Shipping

Our games are shipped individually by letter mail from Toronto, ON in a 9.5" x 6.5" envelope. Shipping costs and times are calculated at checkout.

If you purchase the Complete Collection of Thornbright Mansion then all three Chapter will be shipped together in a custom game box.
What's Included?

Chapter 2 includes:
- 1x pop-up room
- 7x clue envelopes
- 1x journal entry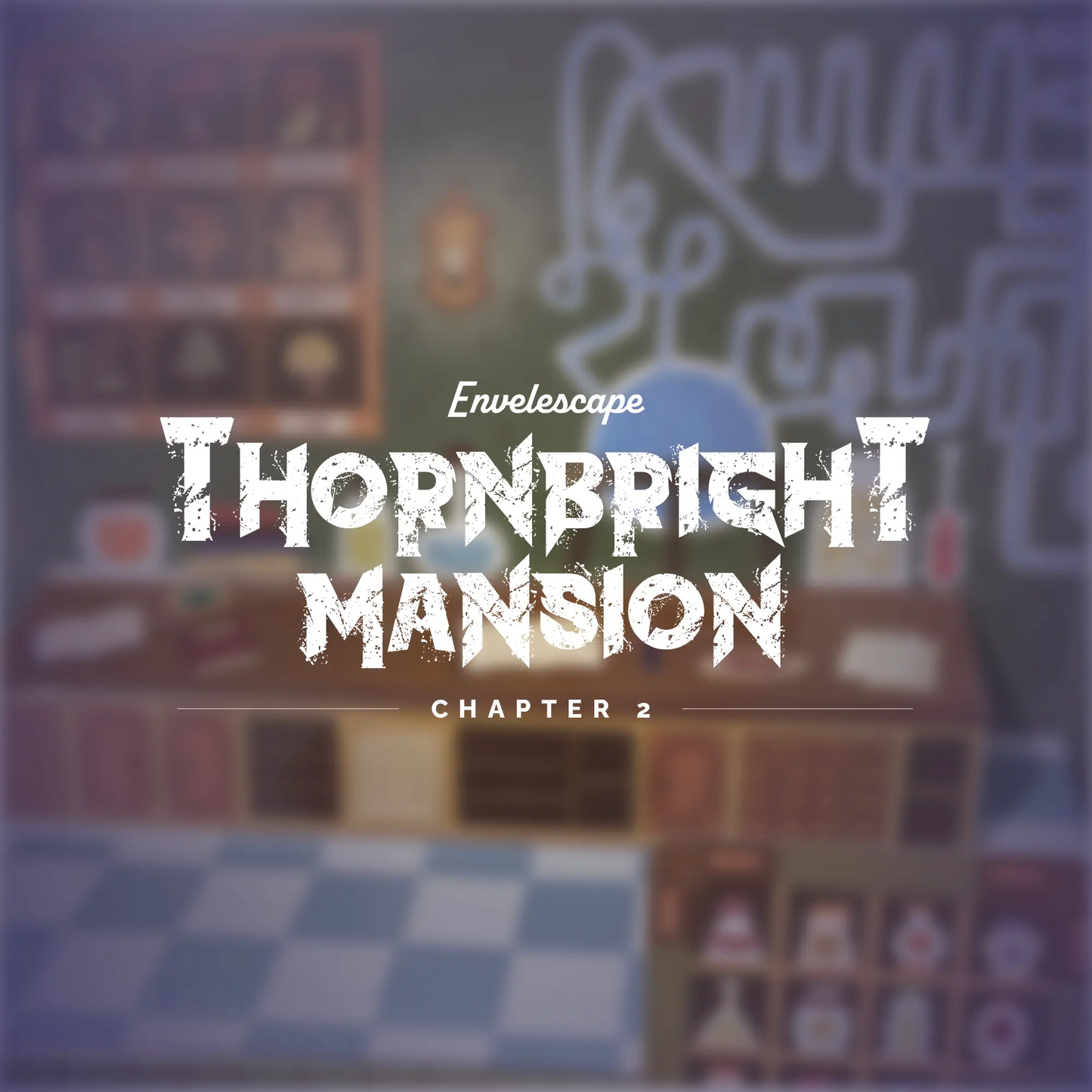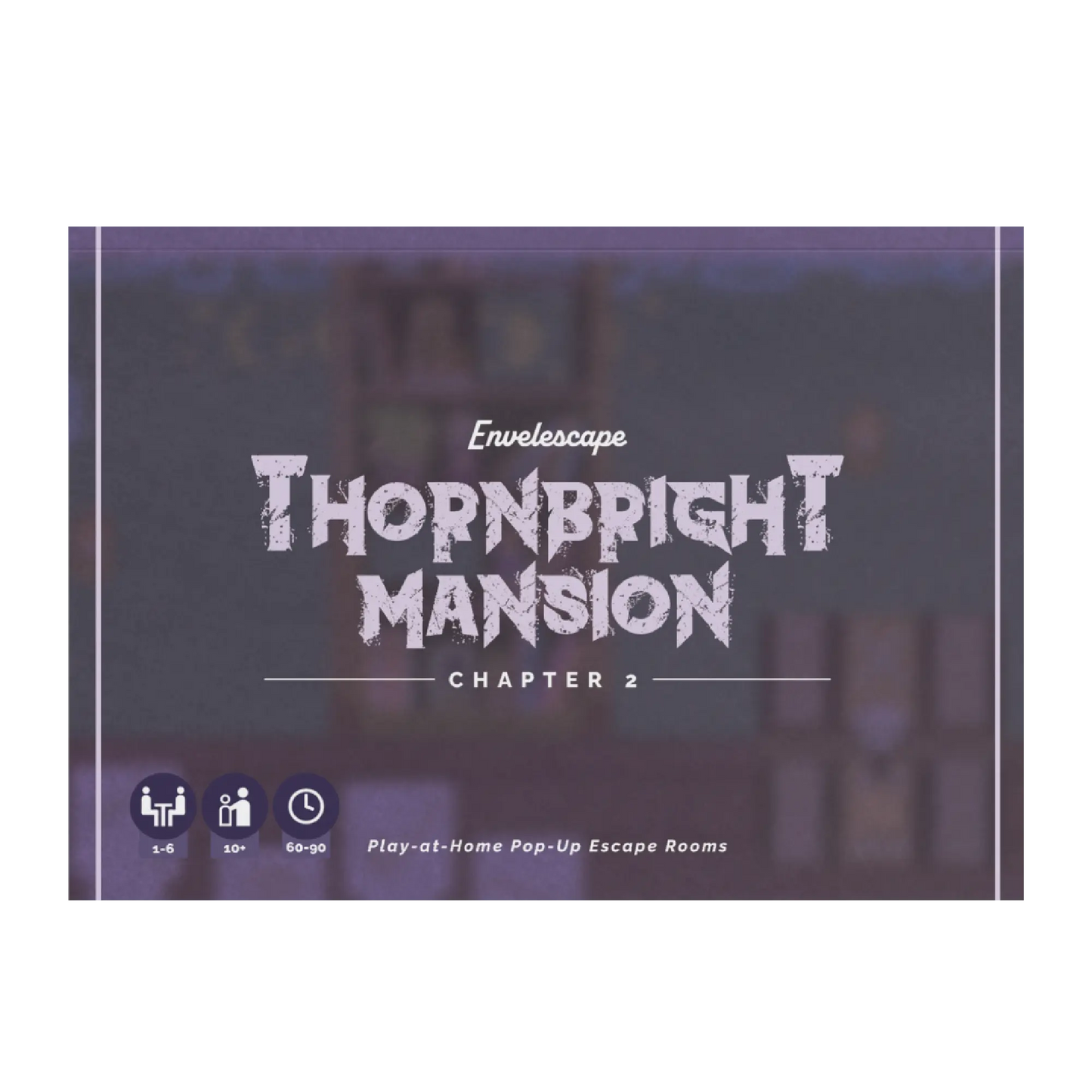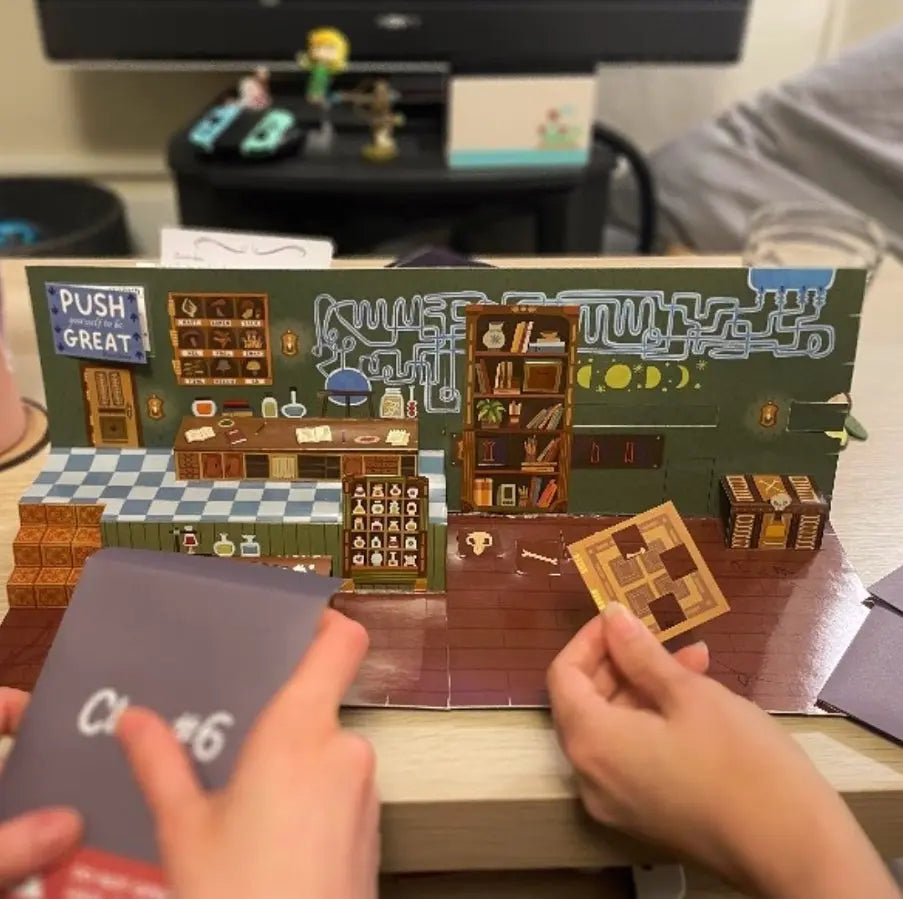 Fun and Better than Chapter 1
Chapter 2 was great! The room was fun and interesting to explore, and the papercraft was next-level. We can't figure out how they made some of the moving parts! So cool.
Played with my family of varying skill levels and everyone was able to participate in some way. Awesome. Can't wait to play chapter 3.
Chapter 2
Didn't disappoint, very excited to play, I think this one is harder than than chapter 1. Can't wait to see what Chapter 3 brings.
Just as good as the first!
I was worried that we would be a little lost since it's been a while we played the first one. Thankfully there's a story recap which was super helpful, and some of the puzzles really stumped us! A crazy amount of fun and super engaging.
Even better than the first!
Loved this new chapter! Thought the first one was challenging but this one totally threw us for a loop, so finally figuring out the toughest puzzles was sooo worth it
So fun!
My family and I loved playing! The puzzles were great for everyone of all ages. The design is also so cute!